Kurz bevor die Mitteilung zur essence Sortimentsumstellung kam, hatte ich meinen einzigen essence Lack (sonst hab ich echt nur die Topper von essence) lackiert und wollte ihn euch zeigen. Leider mittlerweile wieder mal viel zu spät, aber besser spät als nie.
Leider gehört grey-t to be here zu denen, die jetzt aus dem Sortiment geschmissen wurden, was ich von der Farbe her ausgesprochen schade finde.
Aber schaut erst mal selbst: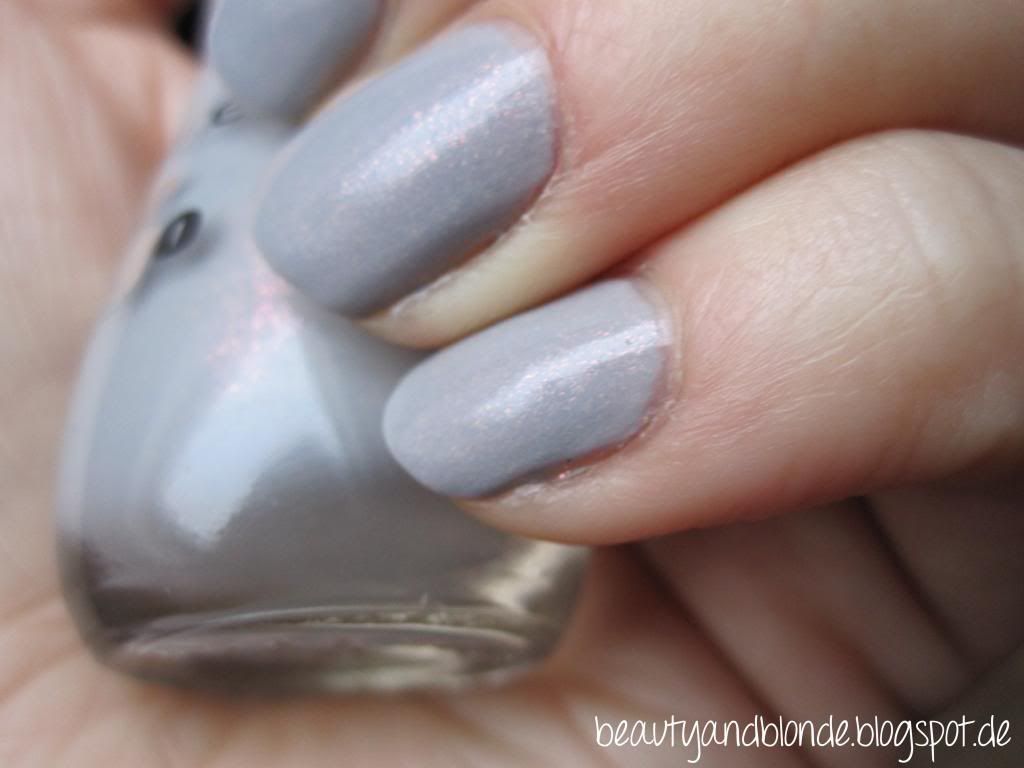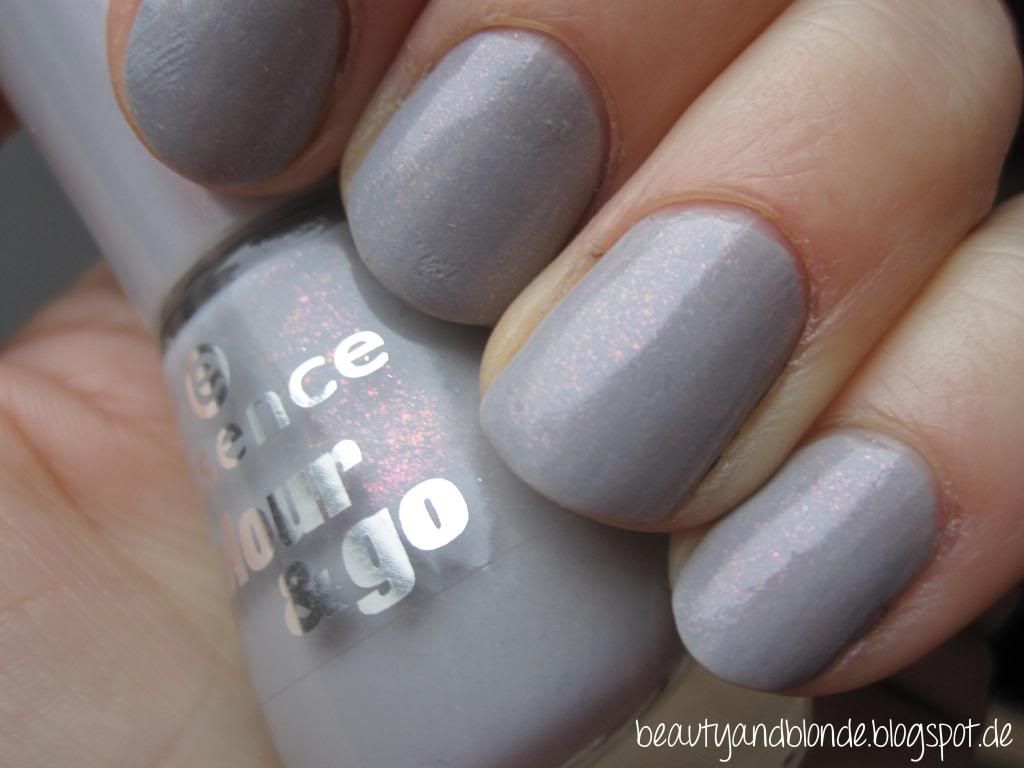 Joa, ich hab ein bisschen geschmaddelt, allerdings liegt das daran, dass dieser Lack extrem schlecht trocknet. Ich weiß nicht, was ich da falsch mache (aber was kann man da auch groß falsch machen), aber wirklich jedes Mal, wenn ich ihn drauf mache, versaue ich ihn mir zwangsläufig, weil er so eeeewig braucht zum trocknen.
Deshalb benutze ich ihn auch recht selten, obwohl ich die Farbe eigentlich richtig toll finde.
Wie ihr seht, ist es ein ziemlich helles Grau mit einem ganz tollen rosa/pinken Schimmer, den man auch auf den Nägeln noch richtig gut erkennen kann. Sieht elegant auf den Nägeln aus und macht glaub ich in jeder Situation eine gute Figur.
Leider wurde er jetzt wie gesagt ausgelistet, aber vielleicht kann man ihn sogar irgendwo noch bekommen?!